Offering Experienced Guidance Through Probate Proceedings in Knoxville TN
In a time of grief, it is difficult to think of anything else. That is why we at The Ebbert Law Firm try to understand that your loss may be compounded by legal and financial matters. To help, we offer strategic planning for probate and other related legal areas in Knoxville, TN. If you need help with wills and trusts in Knoxville, TN, then you can count on us. If you are an administrator, beneficiary, heir, or other interested parties, our probate lawyers can guide you through the process in Tennessee and intestacy laws, even for those who pass without a will.
Estate planning in Knoxville, TN is something many people delay until it is too late. Fortunately, it is never too early to meet with an experienced wills and trust attorney to come up with an estate plan. At The Ebbert Law Firm, our experienced Knoxville probate lawyers help individuals and families plan for the day when they are unable to care for themselves or make decisions about their finances or health. Our practice is broad and includes helping clients decide who will inherit their estate, as well as creating advance directives and other important matters. We also offer probate services in Knoxville, TN. Please call our firm to talk with our wills and trust attorney for more information.
Please call our law office in Knoxville, TN to speak with our probate attorneys at 865-229-8509. We have knowledgeable staff that can assist in your unique case.
Services Offered by Our Knoxville Probate Lawyers
We are a full-service law firm helping those in Tennessee plan for the future. Here are some of the probate services we provide our clients in the Knoxville area.
Wills and Trust Services in Knoxville, TN to Address Your Unique Needs
Prepare a Last Will and Testament
Prepare a Living Will
Open the estate
Prepare an inventory of assets
Handle creditor claims
Prepare Revocable Trust
Prepare a Durable Power of Attorney for Healthcare – in the event you become incapacitated, you need someone who can make healthcare decisions in your behalf.
Prepare a general durable Power of Attorney – to give someone the ability to take care of their personal or business affairs if they become disabled.
Discharge all other responsibilities of the estate administrator/executor
Our Knoxville, TN probate attorneys at The Ebbert Law Firm can help you with everything from probate to litigation. We can also provide you counsel for contested wills and claims to property in Knoxville, TN. When it comes to estate planning in Knoxville, we will tailor an estate plan to suit your needs.
Drafting a Last Will and Testament in Knoxville, TN
Most estate planning begins with a last will and testament. Our Tennessee clients use this document to decide who will inherit their estate when they die. Without one, your estate gets distributed according to rules created by the Tennessee legislature. We let you take control of the future by dividing your estate any way you see fit.
A will also allows you to appoint the personal representative for your estate in Tennessee. This person will have primary responsibility for shepherding your estate through probate after death. Your choice of executor matters a great deal, and we can discuss who would be a good choice.
You can also use a will to appoint guardians for any minor children in the event you and your spouse die. This choice also requires a good deal of care and thought.
We know it can be overwhelming, but we're here to help you. Please call our probate lawyers in Knoxville, TN 865-386-0657 now for a one-on-one consultation and review of your estate and probate needs.
Durable Power of Attorney for Health Care in Knoxville, TN
A living will cannot resolve all health care issues when a person is incapacitated. This is where a durable power of attorney is helpful. You appoint an agent to make decisions for you when you can't make them yourselves, such as if you have dementia or are incapacitated by an accident.
The probate lawyers of The Ebbert Law Firm can draft this document and also help you choose an appropriate agent. Many people choose their spouse or child, but there are other possible choices.
General Durable Power of Attorney
We can also draft a general durable power of attorney, in which you appoint an agent to handle your financial and personal affairs when you lack capacity. For example, you will probably need someone to cash your Social Security checks and pay monthly bills. You can decide how much power your agent will have. As with the health care power of attorney, this one springs into effect when you are declared incapacitated.
Handling Probate in Knoxville, TN
Knoxville probate lawyers of The Ebbert Law Firm can assist personal representatives and family members after a loved one's death with the following probate services:
Opening an estate

Creating an inventory of assets

Safekeeping assets

Handling creditor claims

Filing necessary tax returns

Performing all other necessary probate tasks
Tennessee does not require that you hire a lawyer to help with probate, but many issues can arise which are legally complicated. For example, someone might challenge the validity of the will, or siblings are fighting over assets. As the personal representative, you must perform your duties fairly and carefully. A lawyer is an excellent asset if you have questions about what to do or how to probate the estate.
Do You Need an Estate Plan in Knoxville, TN?
Statistics show that many Americans avoid estate planning. One poll showed that 2 out of 3 Americans have no estate plan. Their reasons varied. About 37% of people stated that they didn't think their estate was large enough to warrant estate planning. Another reason cited for not having an estate plan was simple procrastination.
It is never too early to meet with probate attorneys of The Ebbert Law Firm Knoxville, TN to create a plan at our law office. As you can see from above, estate plans in Knoxville do more than decide who will inherit what. You can also pick a guardian and create a durable power of attorney that could spring into effect even while you are young.
People should also update their estate plans in Knoxville, TN. Only 20% of those with an estate plan had updated it in the past five years. These life events should spur you to take another look at any plan in place:
Marriage

Divorce

Death of your spouse

The birth of a child

Acquisition of any large asset
How Costly is Probate in Knoxville, TN?
Probate in Tennessee will vary depending on several factors, such as the size of the estate. If the estate is small (worth $50,000 or less), you can typically file a small estate affidavit with the probate court 45 days after your loved one passes. Filing fees are currently under $500.
However, many estates are more complex and require the assistance of an accountant or a probate lawyer. Fortunately, the estate can pay for the professional help you need to fulfill your duties properly. Our firm has helped many people and can keep costs low.
Speak with our Probate Attorney in Knoxville, TN Today
The probate attorneys at The Ebbert Law Firm are eager to hear from you and answer any questions you have. Call our Knoxville, TN probate lawyers today.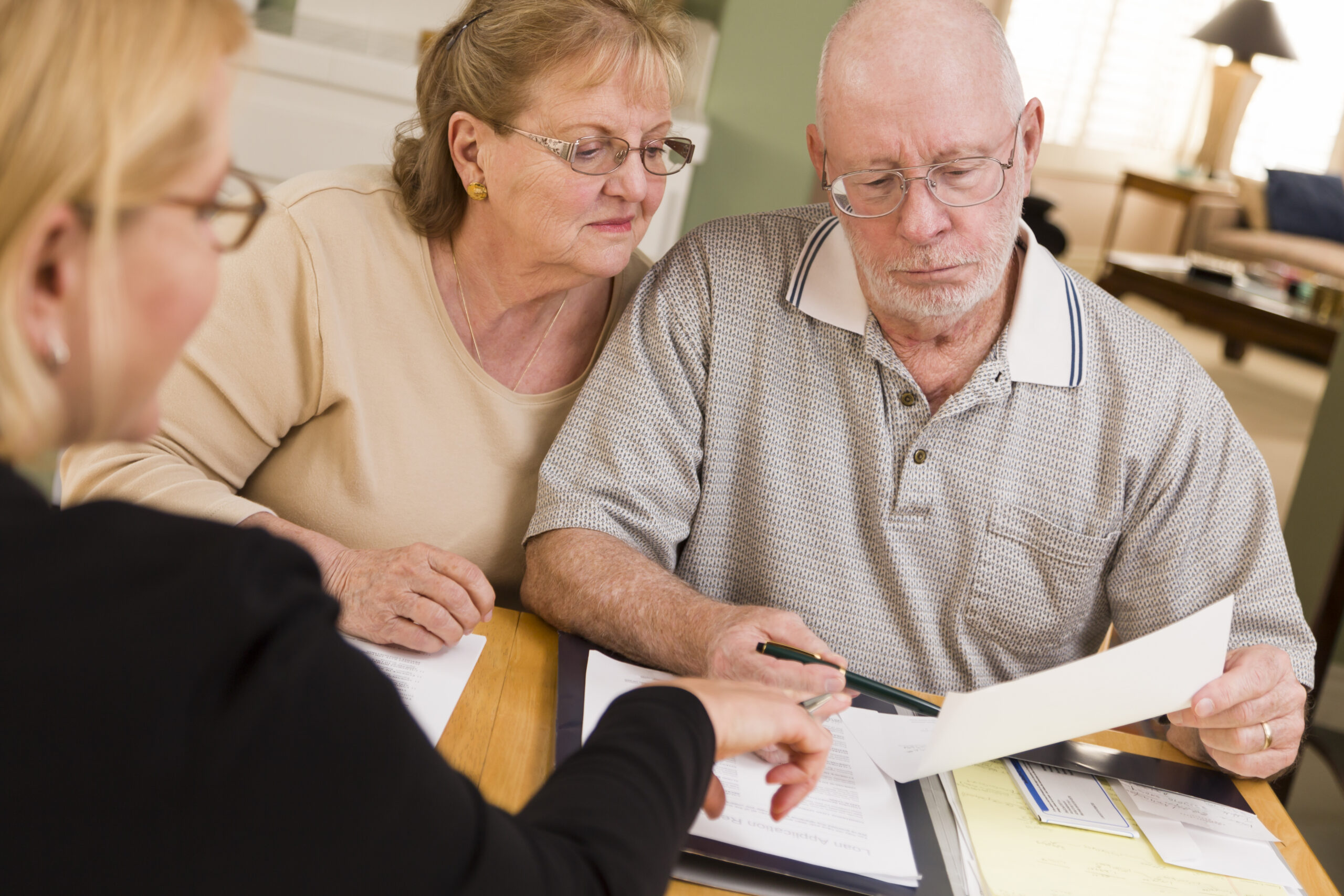 Talk To an Ebbert Law Firm Attorney
Provide your contact information
Briefly tell us about your case
Speak to an attorney who can identify your needs and solve your problems